When It Comes to ERP Support Services in Healthcare, Not Making a Decision Can be as Costly as Making the Wrong Decision in Purchasing, Maintaining or Upgrading ERP System Applications.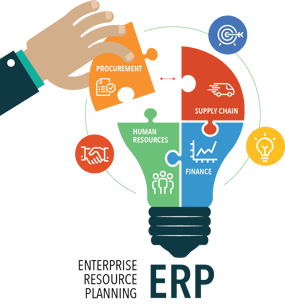 HCI's ERP Support Services Division is best positioned to help you update your ERP system.
Improve business operations by tapping into the advances made by primary healthcare ERP vendors, such as PeopleSoft, Infor Lawson and McKesson ERP Healthcare Solutions.
Save money by upgrading your healthcare ERP applications before the next version makes it even more expensive.
Avoid a full re-implementation by upgrading before your ERP applications are no longer compatible with the newest versions
Stem attrition among your health IT staff by hiring ERP professionals experienced in the latest Human Resource Management Systems (HRMS), Financial Management Solutions and (FMS) Supply Chain Management (SCM) modules.
Convert to a common ERP system for your newly merged healthcare organisation
Our Experienced Healthcare ERP Support Services Professionals Are Experts in the Top Issues Facing Healthcare CIOs, including:
ERP upgrades
Quantum upgrades (where the version is two or three releases behind)
Cost of maintaining heavily customised applications
System security
ERP as Software-as-a-Service
With extensive experience supporting healthcare providers with staffing for EPR projects that improve their clinical operations, we can use our intimate knowledge of organisations to assist them in upgrading ERP systems to improve their business operations.
Our Healthcare IT Recruiters Can Help You Quickly Fill Functional and Technical Positions in HRMS, FMS and SCM, including:
ERP analyst
System architects
Database administrators
Developers
Trainers
Testers
HCI'S ERP Support Services Division Staffing Support Helps You Meet Deadlines and Budgets for Projects such as:
System upgrades;

System modifications;

New implementations; and

System conversions.
Whether your healthcare ERP system is cloud-based or traditional, we can help you integrate applications for your Human Resource Management, Financial Management and Supply Chain Management suites. HCI's ERP Support Services Division also supports multiple vendors. The products that we support include:
Infor Lawson Applications
Core financials (including General ledger, accounts payable, and accounts receivable; Cash Management; Asset Management; Grant Management; Cash and Treasury Management; Inventory Management)
Procurement (including Contract Management; Supplier Order Management; EDI; Supply Chain Analytics)
HRMS (Payroll Human Resources: Benefits; Benefit Administration; Absence Management; Employee & Manager Self-Service; Compensation Management; Goal Management; Performance Management; Workforce Management; Learning Management
Oracle/PeopleSoft Applications
HRMS (ePerformance ; Learning Management ; Global Payroll; Human Resources; Payroll for North America; Payroll Interface; Payroll Interface for ADP Connection; Time and Labor; Resume Processing; Talent Acquisition Manager; Workforce Planning
FIN (Business Planning and Budgeting; Fixed Asset Accounting; General Ledger; Payables; Purchasing; Receivables; Treasury)
SCM (Customer Order Management; Billing; Order Management; Logistics; Inventory; Supply Chain Planning; Demand Planning; Inventory Policy Planning; Supply Chain Warehouse)
Even if you have deferred investment in your healthcare ERP system in recent years, HCI's ERP Support Services Division can help you improve critical applications like GL, AP, Procurement, Purchasing and HR/Payroll by providing you with the ERP professional that is most experienced and skilled in working with the vendor and module you have chosen—and who is best suited for your organisation.
Control costs, improve productivity and tighten security by upgrading your healthcare ERP system now. If you do not, not acting could prove to be the most costly action of all.